Start | Software | Alle Japan Game Gear Spiele


JAPAN
Game Gear Spiele Spiele, die für den japanischen Markt bestimmt sind, erkennt man natürlich zumeist an japanischen Schriftzeichen auf der Box/dem Modul, aber in den beiden ersten Designvarianten waren die Spieleboxen auch wesentlich kleiner als ihre westlichen Kollegen. Erst mit der Kids Gear Reihe schlossen auch die japanischen Hüllen größenmäßig auf. Da Game Gear Spiele durch den im Game Gear eingebauten Bildschirm keinerlei Regionsbeschränkungen aufweisen oder Kompatibilitätsprobleme mit verschiedenen Bildsignalen haben können, laufen alle Spiele auf jeder Hardware.
Hüllen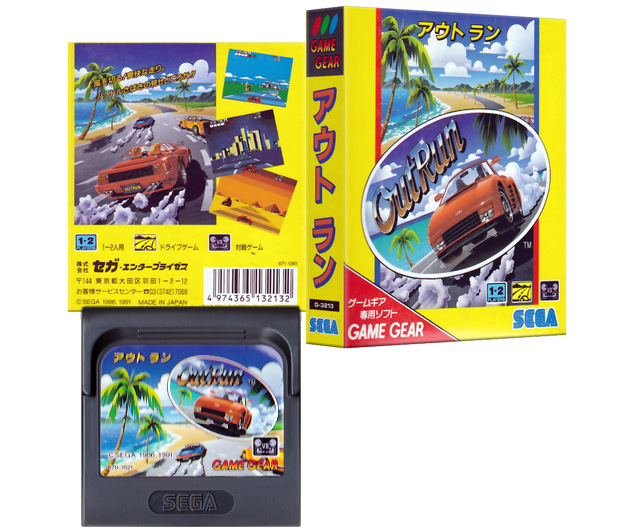 Die japanischen Game Gear Spiele erschienen anfangs in ziemlich kleinen Pappverpackungen mit dem Game Gear Logo auf dem Rücken und einer roten Ecke auf der Front. (mit Ausnahme der Acclaim-Releases, die in der normalen Größe erschienen)

---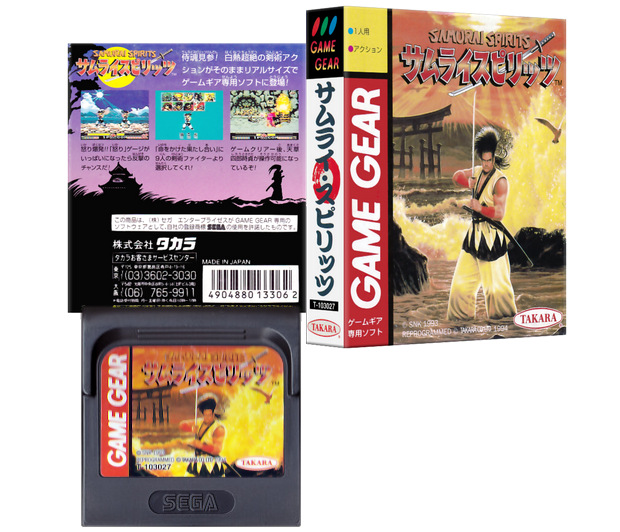 Spätere Releases boten schon das Design ähnlich den japanischen Saturn-Hüllen mit einer gelben Infobox mit Spieleranzahl und Genre (evtl. auch noch weitere Infos) auf der Front.

---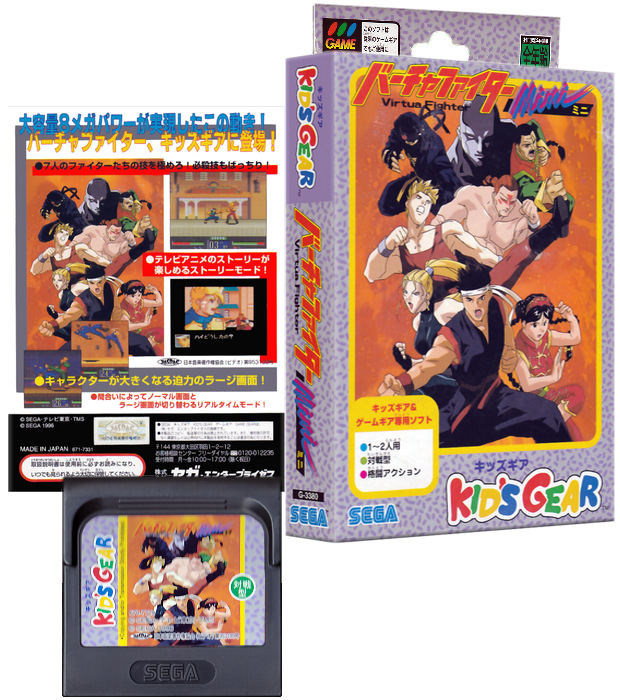 Erst mit der 1996 zum Release des Virtua Fighter Kids Gear eingeführten Kids Gear Spielereihe bot man Spielehüllen an, die ebenso groß waren wie die Hüllen in Europa und den USA. Insgesamt erschienen 9 Spiele in dieser Reihe (Doraemon: Waku Waku Pocket Paradise, G Sonic, GG Portrait: Akira Yuki, GG Portrait: Pai Chan, Panzer Dragoon Mini, Pet Club: Inu Daisuki, Pet Club: Neko Daisuki, Puzzle Bobble und Virtua Fighter Mini).

---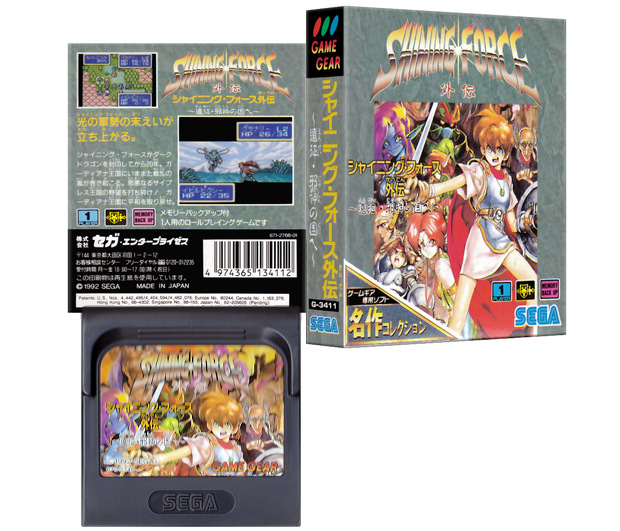 13 japanische Game Gear Spiele erschienen in der "Meisaku Collection" (übersetzt: Meisterwerk-Sammlung) als Re-Release (Columns, Daisenryaku G, Eternal Legend, Fantasy Zone Gear: Opa-Opa Jr. no Bouken, Gambler Jiku Chuushinha, OutRun, Shanghai II, Shining Force Gaiden: Ensei Jashin no Kuni e, Sonic the Hedgehog, Sonic the Hedgehog 2, Super Golf, Super Monaco GP II und Taisen Mahjong Hao Pai). Erkennbar sind diese Spiele an dem gold umrandeten Dreieck auf der Front der Box mit dem Meisaku Collection Schriftzug.
Exklusivität
Folgende Spiele gab es nur als japanische Version:

Anteil
Mit 196 Spielen erhielten die Japaner knappe 53,26% aller 368 erhältlichen Game Gear Spiele, das letzte war G Sonic im Dezember 1996.