Start | Software | Re-Releases


SEGA CLASSIC (Europa / Ozeanien)
---
KIXX [U.S. Gold] (Europa / Ozeanien)
---
MAJESCO (USA)
---
MEISAKU COLLECTION (Japan)
SEGA CLASSIC (Europa / Ozeanien)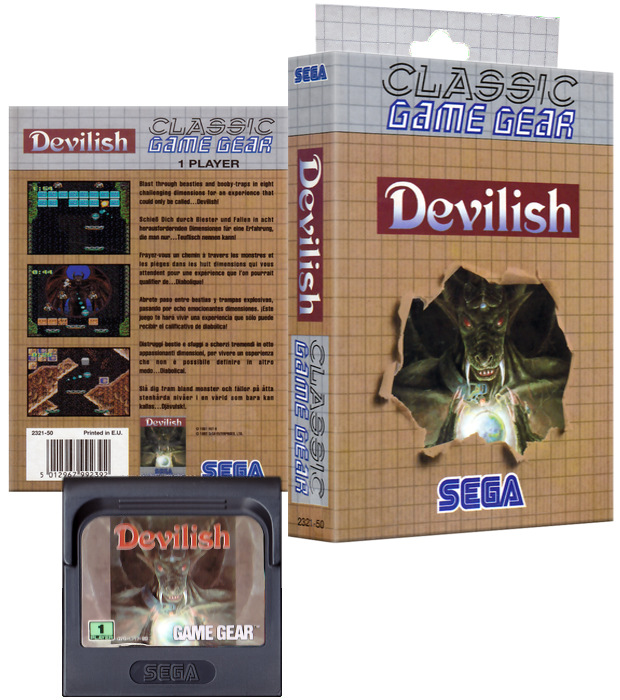 13 europäische/australische Game Gear Spiele erschienen in der "SEGA Classic" Box als Re-Release (Batman Returns, Chuck Rock II, Crystal Warriors, Devilish, Double Dragon, Evander Holyfield´s Real Deal Boxing, Global Gladiators, Streets of Rage, Superman, The Ottifants, The Terminator, Wimbledon und World Class Leaderboard) in einem braun-karierten Design mit Classic Game Gear Schriftzug. In Australien gab es auch noch einen Classic-Sticker, der aber einfach auf die normale Box geklebt wurde, daher zählen diese Versionen nicht gesondert.
KIXX [U.S. Gold] (Europa / Ozeanien)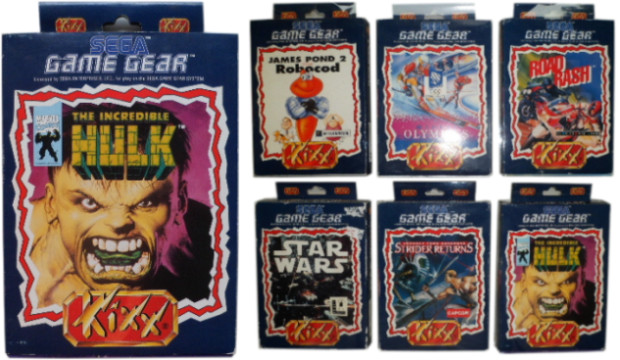 6 europäische/australische Game Gear Spiele erschienen in der "KIXX" Box als Re-Release von U.S. Gold Spielen (James Pond 2, Road Rash, Star Wars, Strider Returns, The Incredible Hulk und Winter Olympics) in einer blauen Box mit rot-goldenem KIXX Schriftzug.
MAJESCO (USA)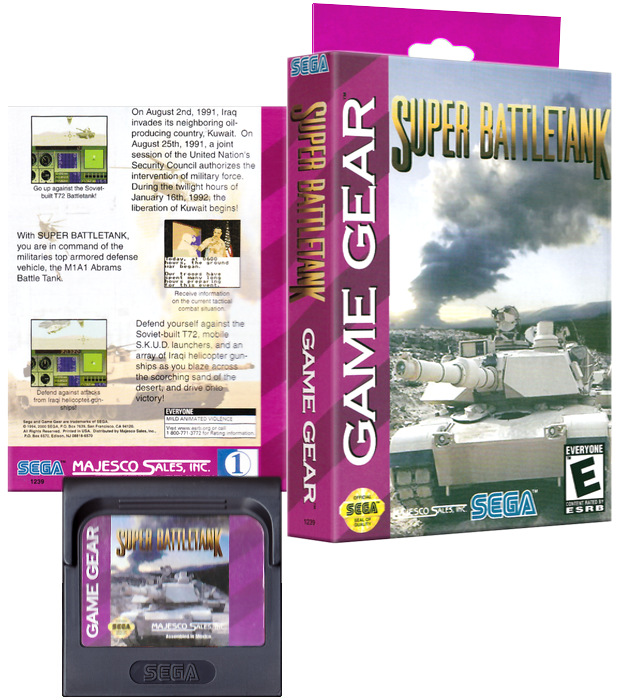 Im Februar 2001 sicherte sich die US-amerikanische Firma Majesco die Rechte am Game Gear und veröffentlichte neben einem neu verpackten Game Gear auch 12 Spiele (in ihrer Presseerklärung sprachen sie zuerst nur von 10 Spielen), darunter mit Super Battletank sogar ein exklusives und somit im Jahre 2001 das letzte offizielle Game Gear Spiel aller Zeiten.
MEISAKU COLLECTION (Japan)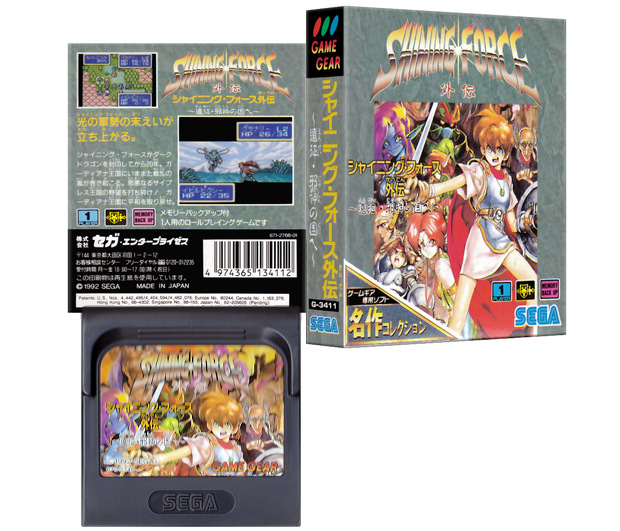 13 japanische Game Gear Spiele erschienen in der "Meisaku Collection" (übersetzt: Meisterwerk-Sammlung) als Re-Release (Columns, Daisenryaku G, Eternal Legend, Fantasy Zone Gear: Opa-Opa Jr. no Bouken, Gambler Jiku Chuushinha, OutRun, Shanghai II, Shining Force Gaiden: Ensei Jashin no Kuni e, Sonic the Hedgehog, Sonic the Hedgehog 2, Super Golf, Super Monaco GP II und Taisen Mahjong Hao Pai). Erkennbar sind diese Spiele an dem gold umrandeten Dreieck auf der Front der Box mit dem Meisaku Collection Schriftzug.